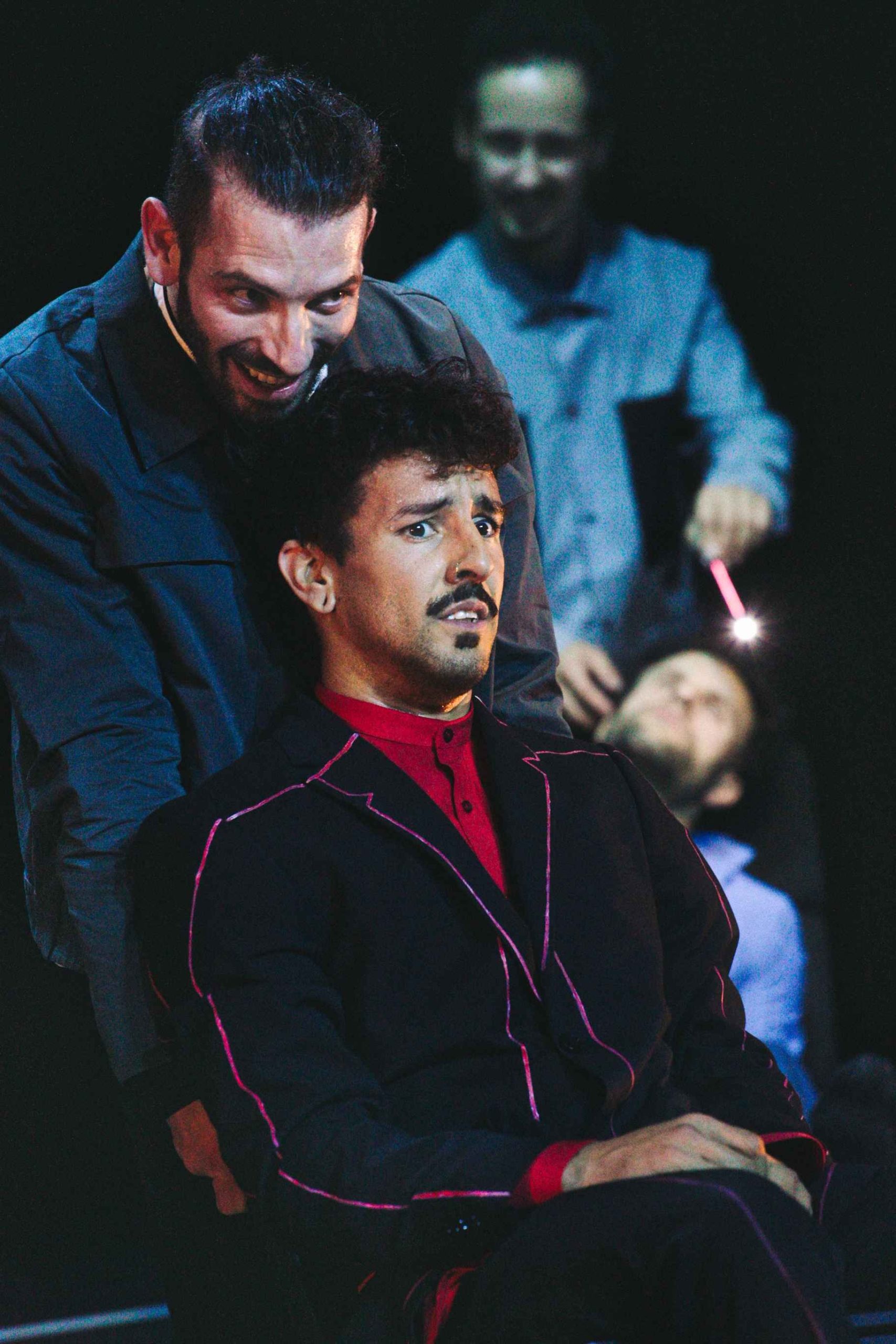 The work explores the depths of one of the most common predispositions of our times: Attention deficit hyperactivity disorder (ADHD).
Swaying between uniqueness and illness, the sufferers undergo on one hand the regulation of the symptoms, and on the other, the
struggle for social acceptance. They are forced to function by adapting to modern systems and rhythms, often an insurmountable hurdle.
Frantics dance company, distinguished by its meticulous approach to challenging topics, shed light on the state of emergency that people suffering from this condition, are confronted with.
Inspired by the books "Delivered from Distraction" by Edward M. Hallowell and "Driven to Distraction" by John J. Ratey.
*Recommended for audiences older than 12 years old
*Premiered on the 6.10.2021
*Duration 55 minutes
Direction, choreography and performance: Frantics dance company

Assistant choreographer: Lola Villegas Fragoso

Music composer: Miguel Marín

Dramaturgy: Frantics dance company, Miguel Marín, Angela Roudaut

Tech and light design: Marco Policastro

Photography and videomaking: Alvaro Rodríguez

International communications: Katherina Vasiliadis

Supported by the NATIONAL PERFORMANCE NETWORK - STEPPING OUT, funded by the Federal Government Commissioner for Culture and Media within the framework of the initiative NEUSTART KULTUR. Assistance Program for Dance and Studio Pro Arte