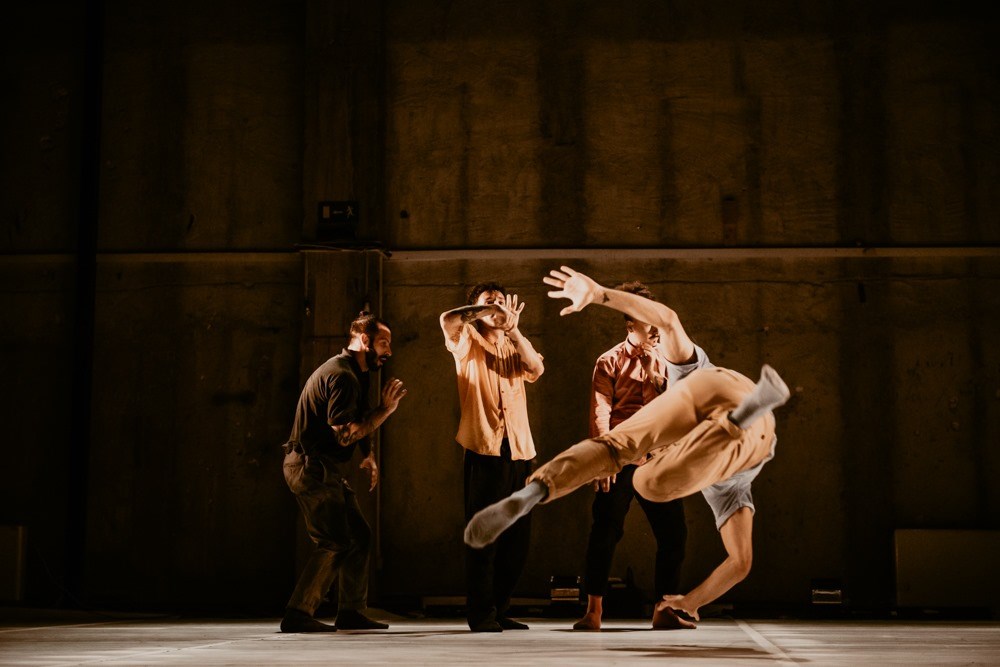 This work dives directly into the performers deepest stories in the midst of a constant flow of events.
Thoughts collapse and freeze, stretch and accelerate, are destroyed and rebuilt.
The observer witnesses how the story of the performers unravels and merges with an unique, energetic and delicate physicality.
"Last Space" is a journey into the unconscious of Frantics.
"Space", an extract of the piece has won the first prize in Burgos New York 2020 and the second price in the 34th Hannover Choreographic competition.
Choreography and performance
Frantics Dance Company

International relations
Katherina Vasiliadis

Supported by
Dance days Chania, Embassy of Germany in Athens, Sophiensaele, Theater Strahl Berlin.