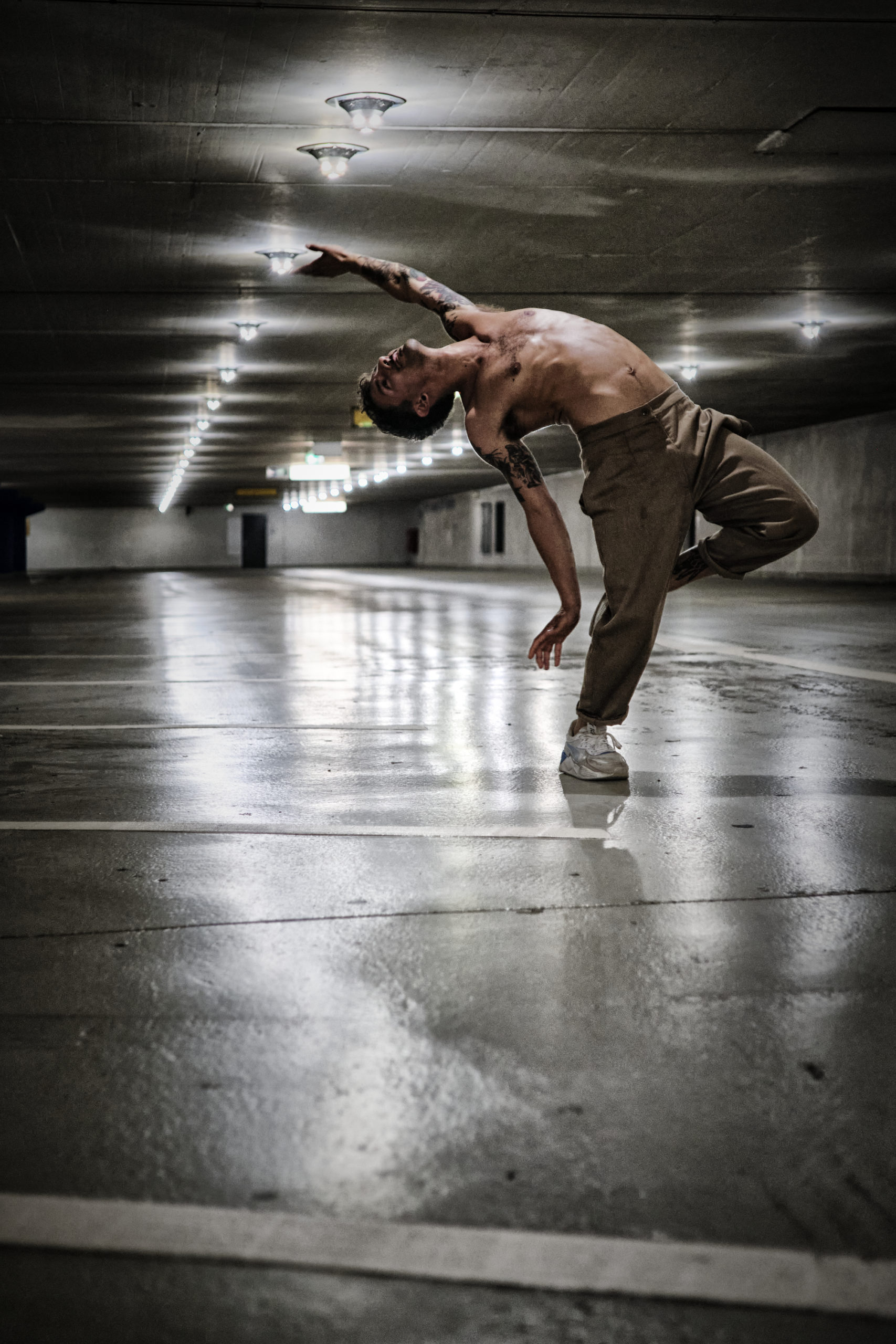 Diego de la Rosa discovered Bboying in 2004. In his formative years as a dancer, he travelled throughout Europe and participated in various competitions and events.
Apart from his personal artistic endeavours as a dancer, since 2014, he has worked on various projects. Between 2015 and 2017 he was dancing for Theater Strahl in Berlin. In 2017 he worked with the Austrian company Hungry Sharks. In 2018 he was a guest dancer at Theater Bonn, in the season 2018/19 he was a full-time dancer at Theater Bremen and in the season 2020/21 he became a guest dancer at Theater Kassel. He had been working with choreographers such as Samir Akika (FR/DE), Helder Seabra (PL), Adrienn Hód Hodworks (HU), Laura Scozzi (IT), JDot Tight Eyez (USA), Nadine Gerspacher (DE/ES), Lorca Renoux (FR) and Johannes Wieland (DE) to name a few.
Additionally, he gained extensive knowledge in teaching and leading trainings professionally in diverse dance schools, festivals and companies. Since 2013, he has focused on the investigation and the development of his own techniques: "Exploring Possibilities"  is the results of his research. He is giving workshops in several places between Europe, Asia and Africa.
He got invited as a choreographer in Bulgaria, Germany, Greece and Spain.