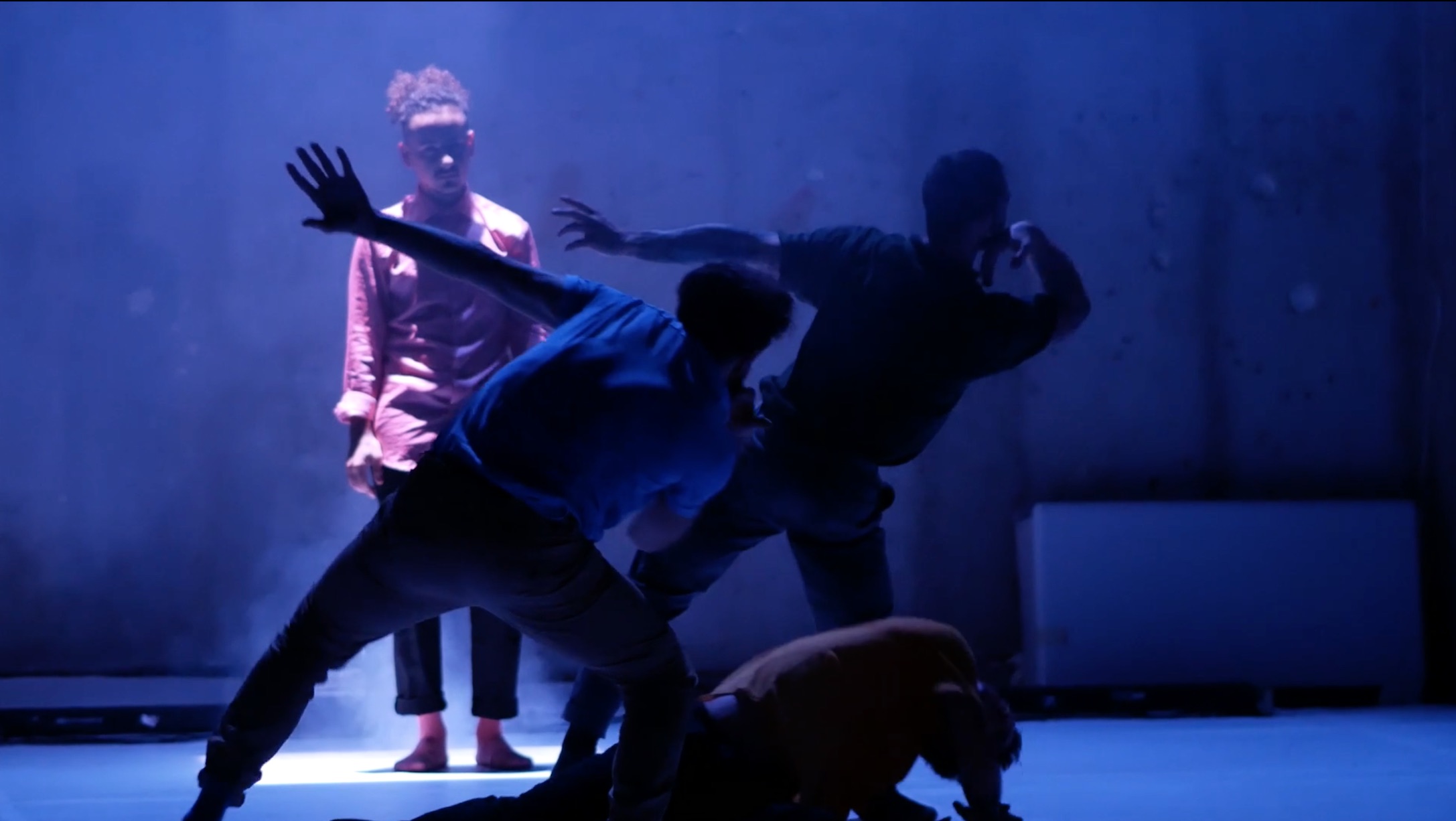 "Last Space" is a work which dives directly into the performers deepest stories in the midst of a constant flow of events. When we let the unconscious mind manifest itself, old memories and stories from the past are brought forward.
Thoughts arrive – we let them collapse and freeze, stretch and accelerate, be destroyed and rebuild.
The observer witnesses how everything unravels and merges through an unique, energetic and delicate physicality.
"Last Space" is a journey into the unconscious mind of its performers.
Choreography
Frantics Dance Company
Performance
Carlos Aller, Marco Di Nardo, Diego de la Rosa, Juan Tirado
Lighting
Giannis Likos assisted by Marco di Nardo
Music editing
Juan Tirado
International Relations
Dusana Baltic and Katherina Vasiliadis
Supported by
Dance days Chania, Embassy of Germany in Athens, Sophiensaele, Theater Strahl Berlin.